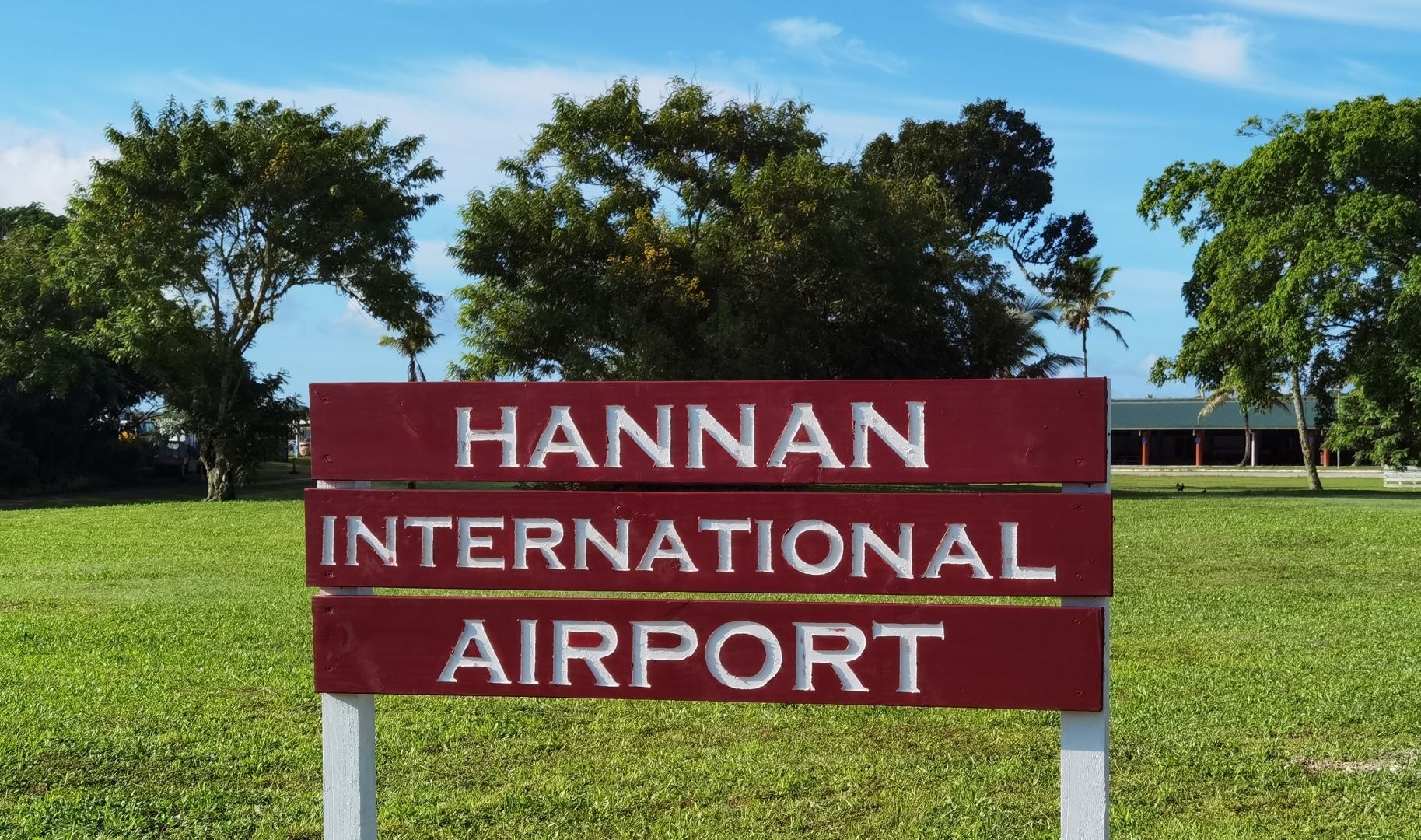 INTERNATIONAL
Air New Zealand services Niue with flights from Auckland, New Zealand, with an approximate flight time of just over 3 hours. Niue's international Airport, Hannan (IUE), is less than 5 minutes from the main town Alofi. Please visit www.airnewzealand.co.nz for the latest flight details. Please note there is no public transport in Niue so visitors must arrange their transfers from the airport to accommodation prior to arrival.
Visitors to Niue need to pre-book their accommodation for the duration of their stay prior to arrival - this is a mandatory requirement to enter the country. This information will be needed to complete entry requirements upon landing. Visitors must also have sufficient funds to support themselves whilst in Niue and may be asked to validate this upon entry.
Please note: Camping and couch surfing are not available and not permitted in Niue.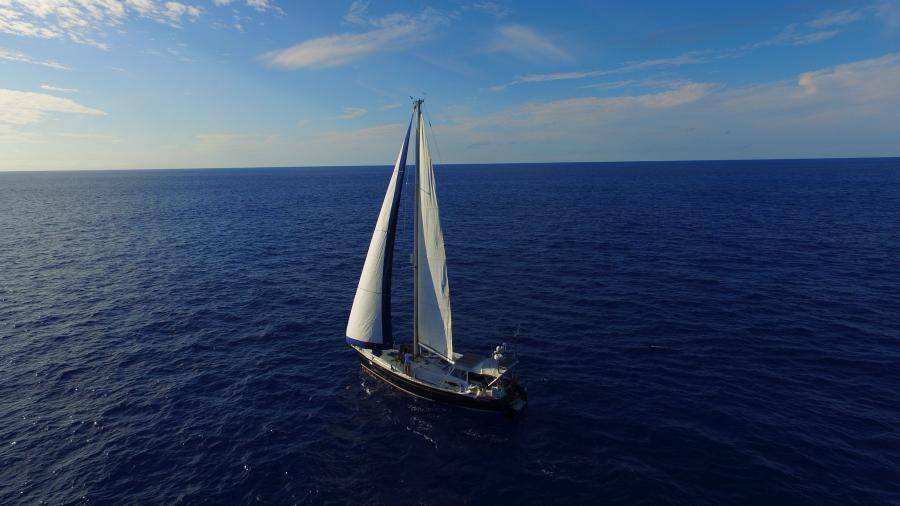 ARRIVING YACHTS
Niue's MARITIME BORDER is now OPEN.

Click HERE for more details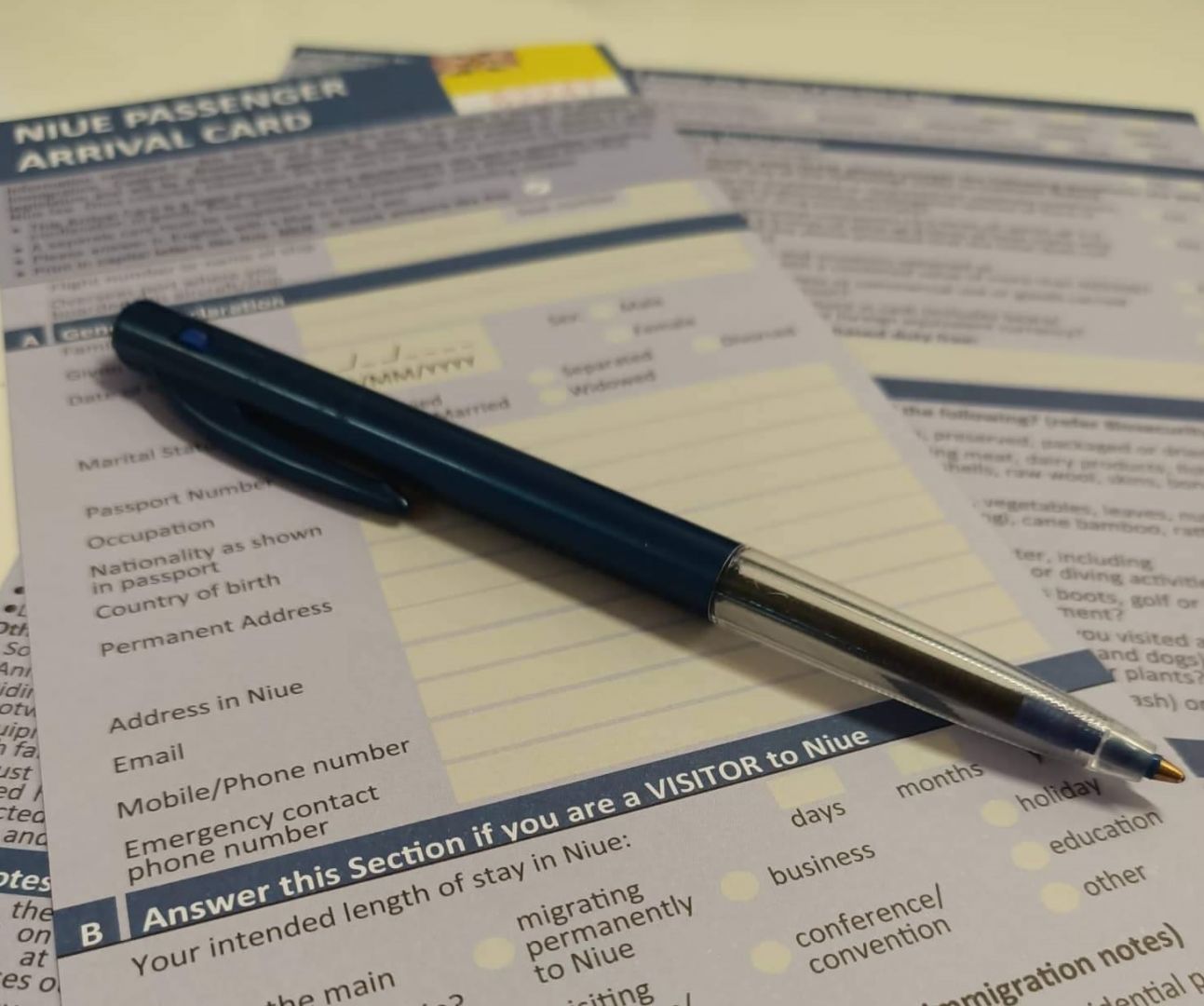 ENTRY VISA
Not required by bona fide tourists staying less than 30 days with return or onward tickets and sufficient funds for length of stay.
Visa required, except for Nationals of New Zealand being Niueans or descendants of Niueans. Visa required, except for Nationals of New Zealand not being Niueans or descendants of Niueans for a maximum stay of 30 days.
For visitors who do not hold a New Zealand passport you must comply with travel requirements of New Zealand as you will be travelling through New Zealand.
Extensions are available by applying to the Immigration Office before arrival: PO Box 67, Alofi, Niue Island. Phone (683) 4219, Email for enquiries.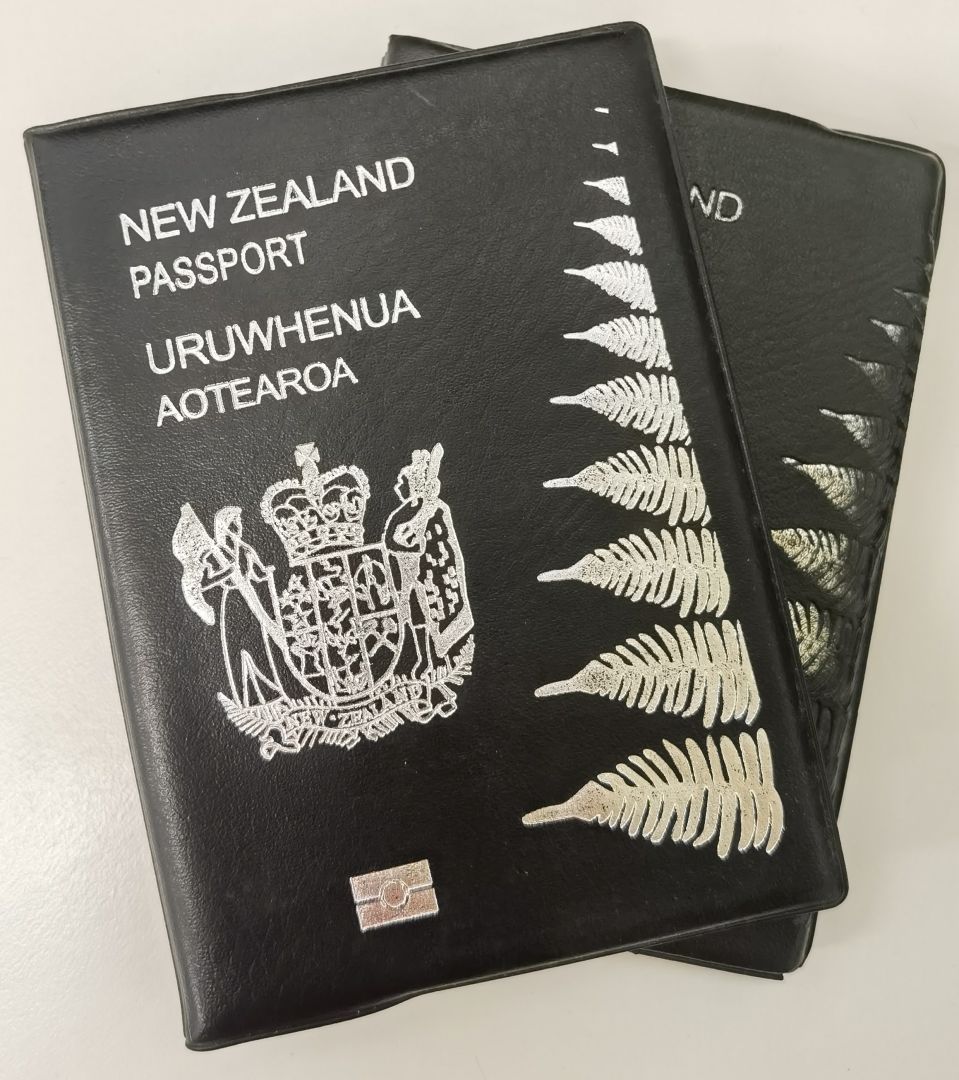 PASSPORTS
Everyone is required to bring their passports.
Passports and other documents accepted for entry must be valid for a minimum of 3 months from the arrival date. Passport Exemptions: Strictly NO EXEMPTIONS. Special consideration will be granted in special circumstances for returning residents only.
Additional Information: - To identify Niueans, New Zealand passports will have a "EXEMPTION" sticker - For Niueans or a descendant born in Niue, the passport personal details will show the place of birth. Descendants of Niue and born outside of Niue - Extension of stay possible. - Niue issues an Entry permit instead of a visa. To identify permanent residents of Niue, the passport MUST have a 'Permanent Resident' sticker in it.

Warning: Visitors not holding return/onward tickets will be refused entry. CHECK LATEST NEWS AND UPDATES ON TRAVEL INFORMATION.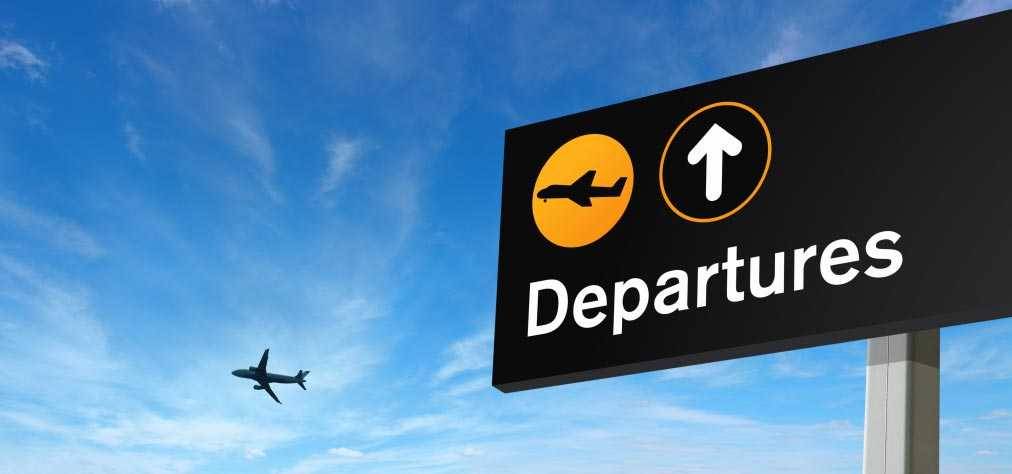 TRAVEL INSURANCE
It is strongly advised that all visitors to Niue are covered by travel insurance.

DEPARTURE TAX
Niue's Departure Tax is included in Air New Zealand tickets, so passengers will not be required to physically pay Departure Tax at the airport on arrival.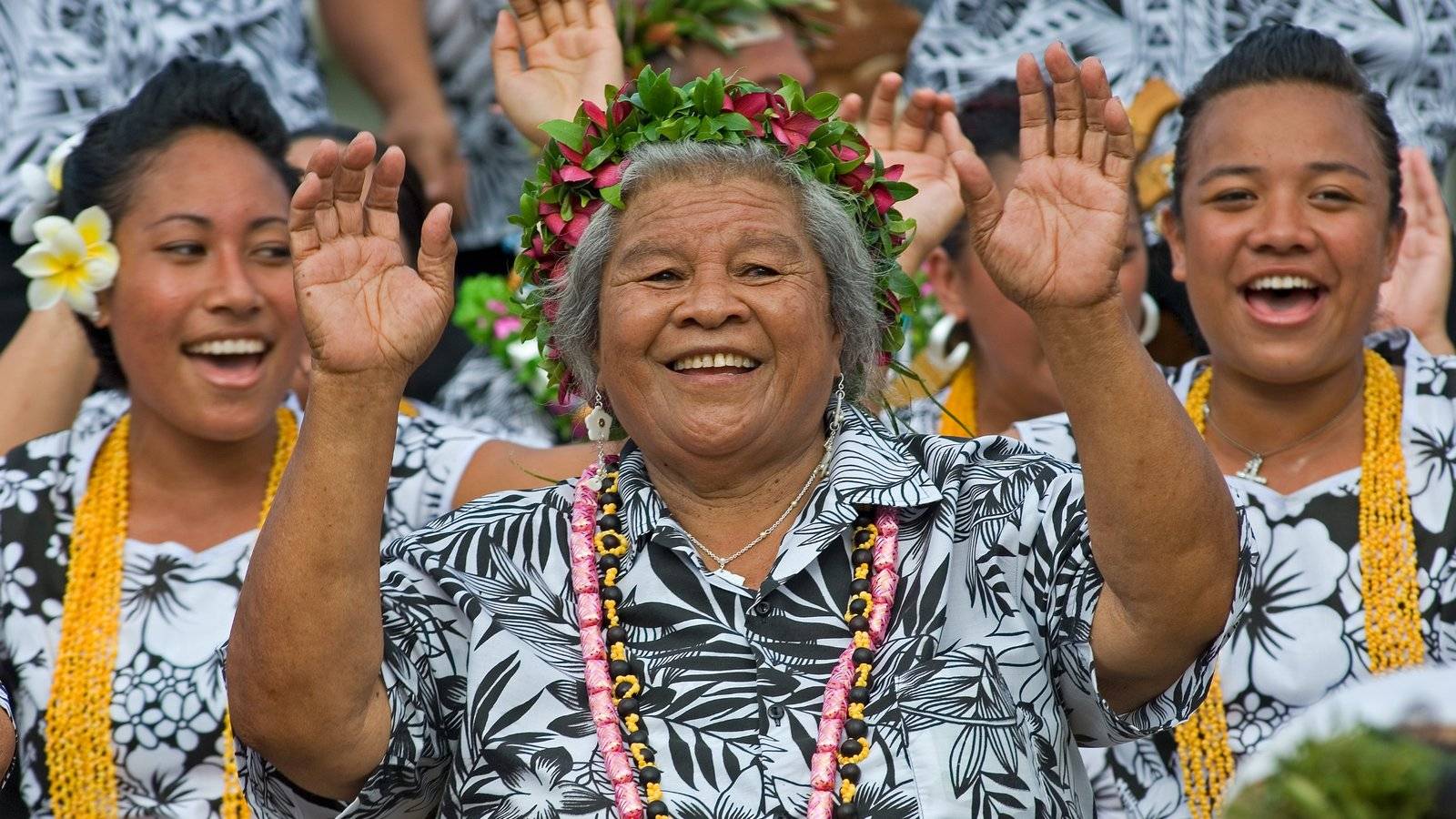 NIUEANS RETURNING HOME ON ONE WAY AIRFARES
Niueans are unique in that they travel on a New Zealand passport which is a foreign country despite our close ties. Because of international carrier obligations to which Air New Zealand must adhere to, it is not possible to travel to Niue on a one way airfare unless you can prove that you are either a Niuean by birth or the descendant of a Niuean.
To facilitate travel to Niue for ethnic Niueans on way tickets, a stamp can be placed in the holder's passport which states them as either a Niuean or the descendant of a Niuean. The stamp can be obtained at Peleni's Travel in Auckland, New Zealand or at the Niue Immigration Office once proof of identity is confirmed. It is important that this is completed well prior to intended travel to avoid possible disappointment at Auckland Airport on the day. For more information contact Peleni's Travel in Auckland, New Zealand, phone +64 9 634 2444 or click here to email them. Or contact the Niue Immigration Office, phone (683) 4349 or click here to email them.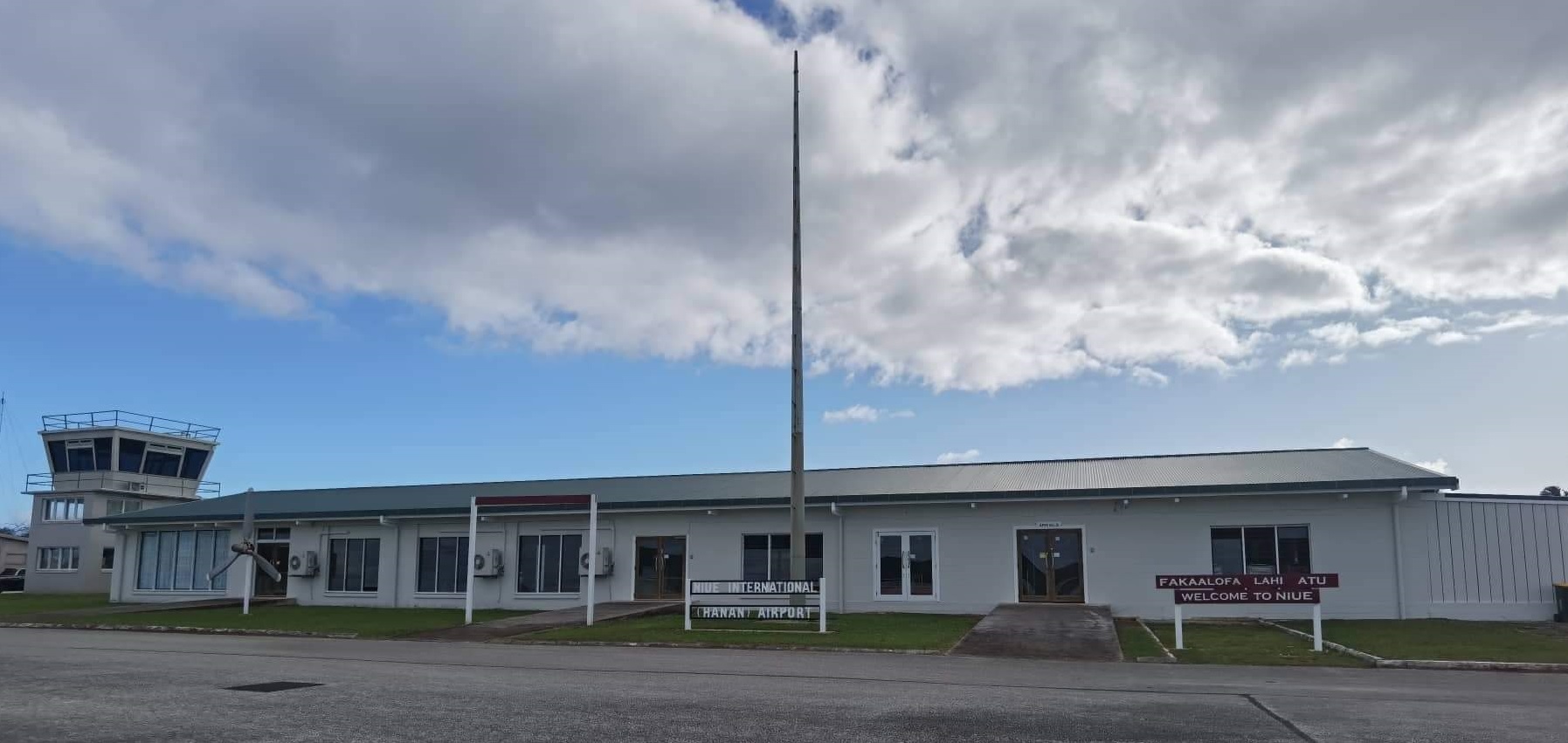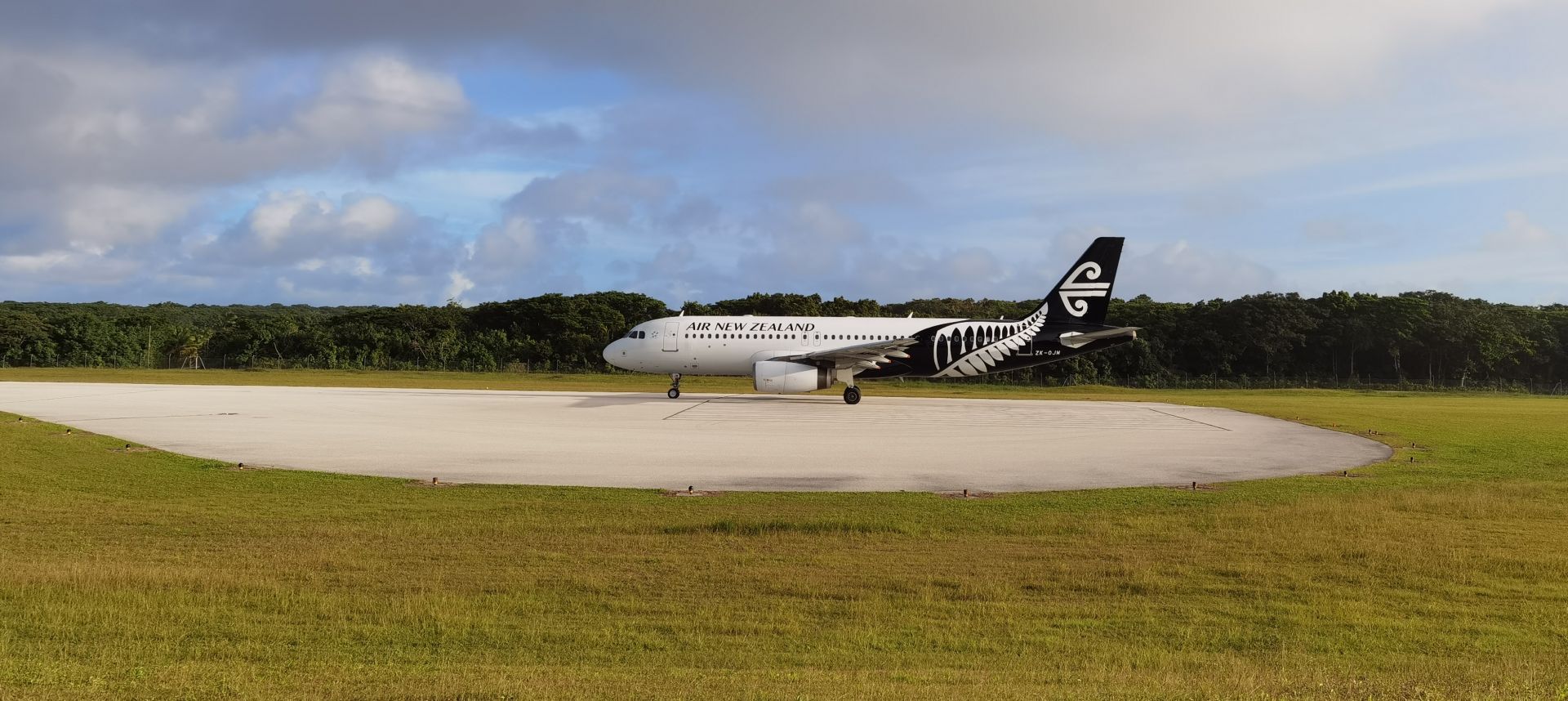 CUSTOMS AND DUTY FREE
ALL food items MUST be declared, NO home grown vegetables, fruits and herbs are to be brought into Niue as well as honey, free range eggs and all meat and meat products must be bought from the butchers. Receipts are most helpful for bought products from butchers and supermarkets. Any item that poses a threat to Niue's Biodiversity will be destroyed by the controlling Biosecurity Officer by means of incineration.
All food, animal products, plant material and other goods taken from Niue, must be issued with a phytosanitary certificate from the Quarantine Office located at the Hanan Airport Terminal, prior to flight departure (This is Quarantine and Biosecurity).
The following items can be imported into Niue by persons 18 years and older without incurring duty. 50 cigarettes or 50g of tobacco, 3 bottles of spirits not exceeding 3.5 litres or wine not exceeding 3 litres. Cans of beer (max 8 litres) are acceptable; however beer in glass bottles will be confiscated on arrival. Duty Free alcohol within the limits can be purchased on arrival in Niue, at NB Liquor (the "Bond") within 3 days of arriving on Niue. Duty Free may also be purchased by departing passengers. Only the airport sells duty free cigarettes and tobacco.
Firearms, ammunition and glass beer bottles are restricted imports. Artefacts, coral and valuable shells are restricted exports. Click here to email the Niue Immigration Office for more information.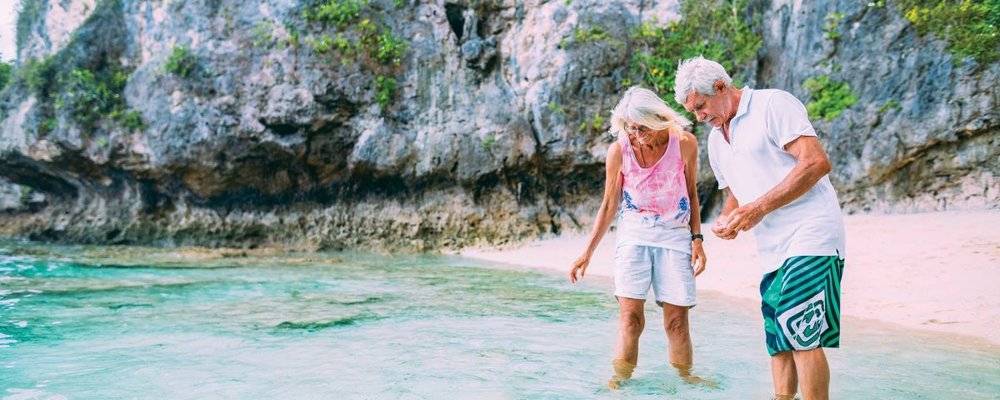 TRAVEL AGENTS
Peleni's Travel are the travel agents for Air New Zealand in Niue and can be contacted by phoning +64 9 634 2444 or click here to email them.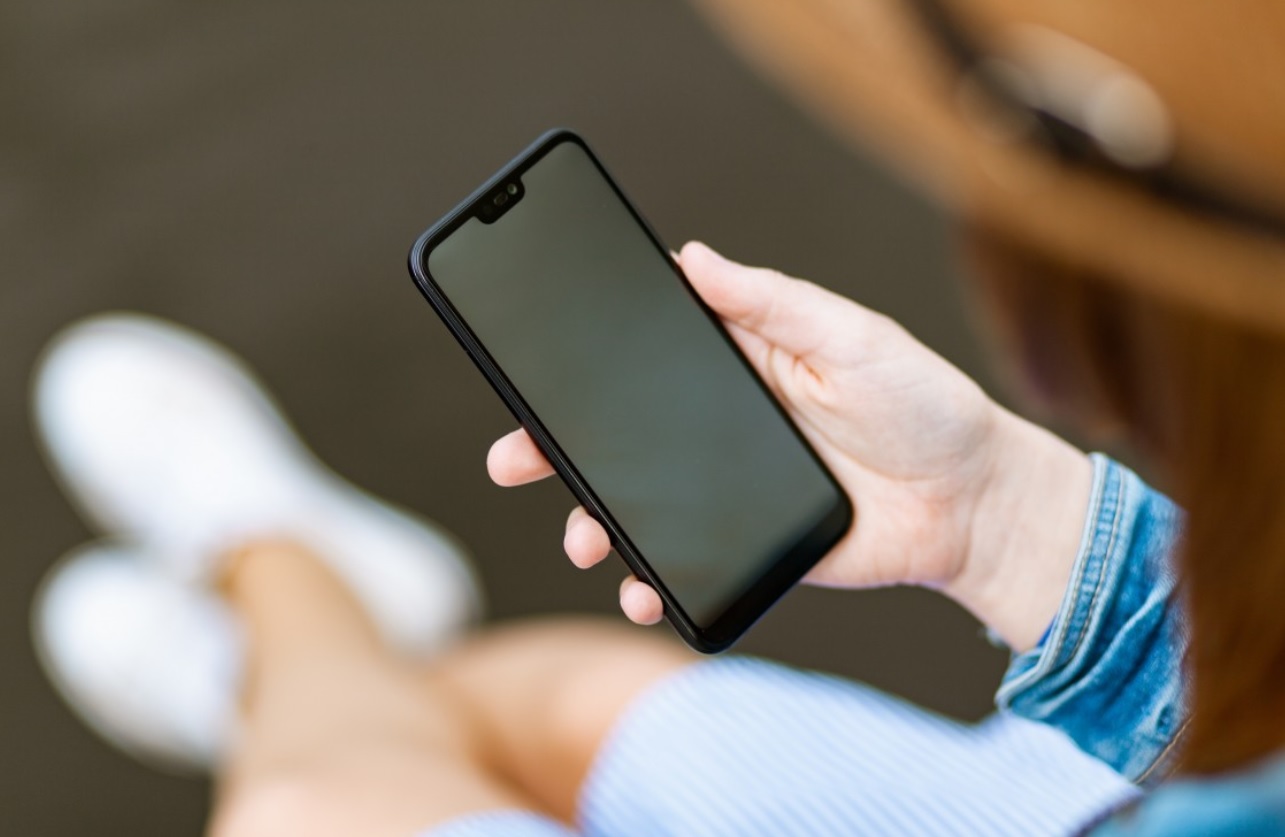 INTERNET
Internet and Wi-Fi is available at some outlets and accommodation providers in Niue. Telecom Niue is the sole provider of mobile and fixed telephone services, for more information on this you can contact TELECOM HERE. For Wi-Fi access you an also sign up to KANIU. Please note: Internet speed across the island can be slow and unreliable due to the satellite signal being impacted by bad weather.