Niue is a strikingly beautiful island, yet our people are our greatest asset.
Niue has approximately 1500 residents, spread across 14 safe and colourful villages. Our people are known for their warm, welcoming and respectful nature. They love to meet and connect with travellers from all over the world.
Niueans are well educated and bilingual, speaking both Niuean and English. They live independent lifestyles, with most growing their own crops and fishing to support their families. The church plays an important part in the community, and attending one of their many Sunday church services across the island to hear their singing is recommended whatever your beliefs.
While many Niueans have emigrated to New Zealand in pursuit of a more prosperous lifestyle, those who have stayed are content and enjoy their peaceful lives on the island.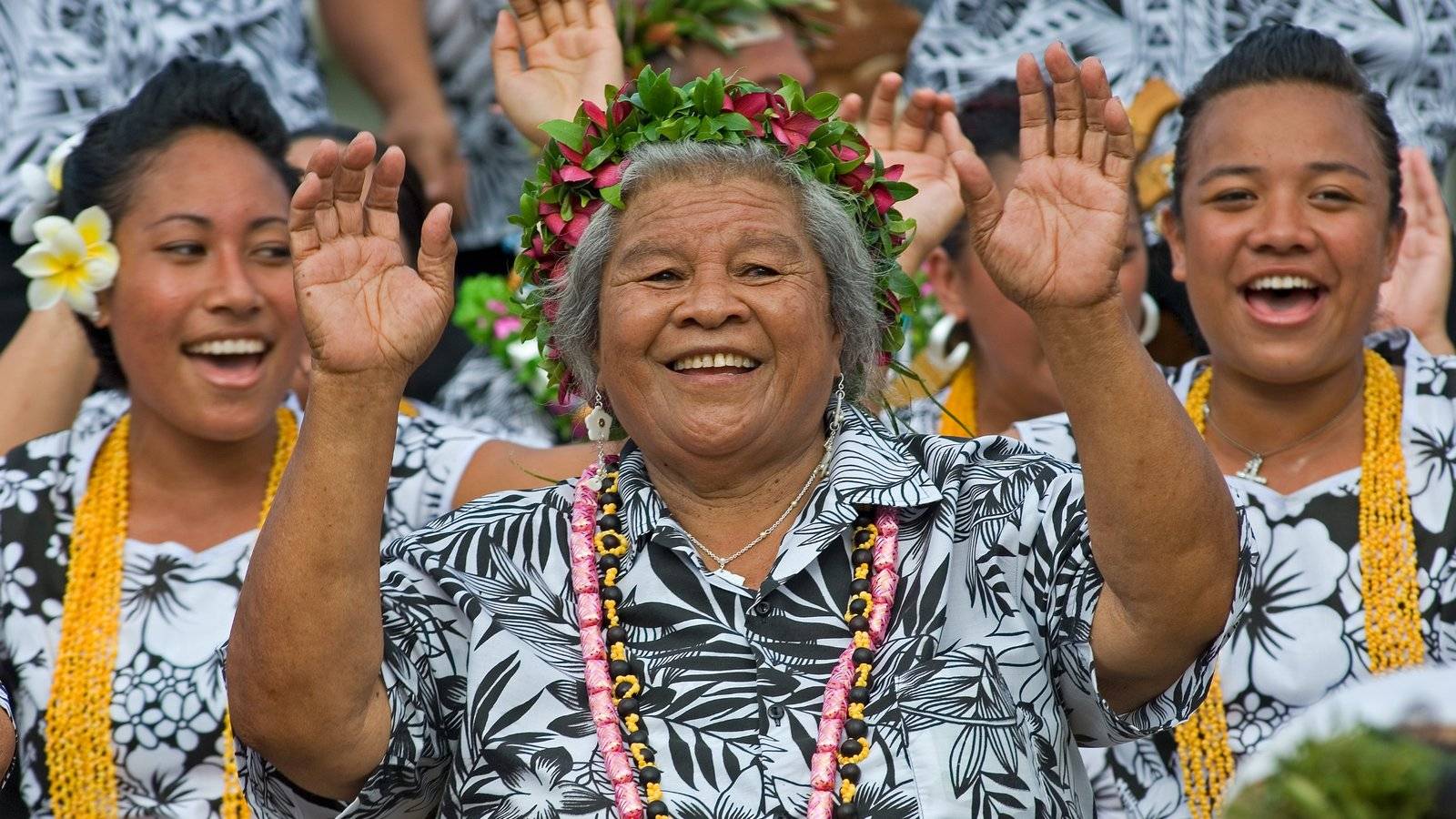 A thousand years of rich history
Niue's history has been passed down through generations on the island through the stories of ancestors. Believed to have been inhabited for over 1000 years, oral tradition and legends speak of the first settlement by principal Gods of Niue, Huanaki and Fao, together with the Fire Gods from Fonuagalo (the Hidden Land). Legend has it that Huanaki and Fao were the first to locate the island, and that their stomping let the land and greenery emerge.
Some authorities believe that the island was settled during two major migrations—one from Samoa and one from Tonga—followed by a smaller migration from Pukapuka in the Cook Islands. In 1774, Captain James Cook sighted Niue but was refused landing by the locals on three different attempts. He then named Niue 'Savage Island'.
Missionary John Williams was the first European to land on the island in 1830, and Christianity was established soon after in 1846. Niue chiefs gained British Protectorate status in 1900, and in 1901 Niue was annexed to New Zealand. In 1974 Niue gained self-government in free association with New Zealand, and since then citizens have had dual citizenship, free to move between New Zealand and Niue as they desire.