Whether you're a seasoned sailor or a first-time visitor, our club offers a range of amenities and services to make your stay as enjoyable as possible.
Location
The Niue Yacht Club facilities and the moorings are situated on the western side of the island near the main wharf and settlement of Alofi.
Niue Yacht Club has 15 moorings available to use. All moorings have been recently fully inspected, new ropes and shackles fitted where required and passed as fit for purpose and safe for vessels to use pending seas conditions. There are a mixture of single and double blocks that will all accommodate vessels up to 16 metres pending sea conditions. Larger or heavy vessels should specifically request a double block mooring. While NYC takes all measures that the moorings are safe and fit for purpose, however it takes no responsibility in the in event of unforeseen failure. All use is strictly at own risk.
The Yacht Club has clean and tidy showers and bathrooms at the main wharf – simply follow the signs when you land ashore.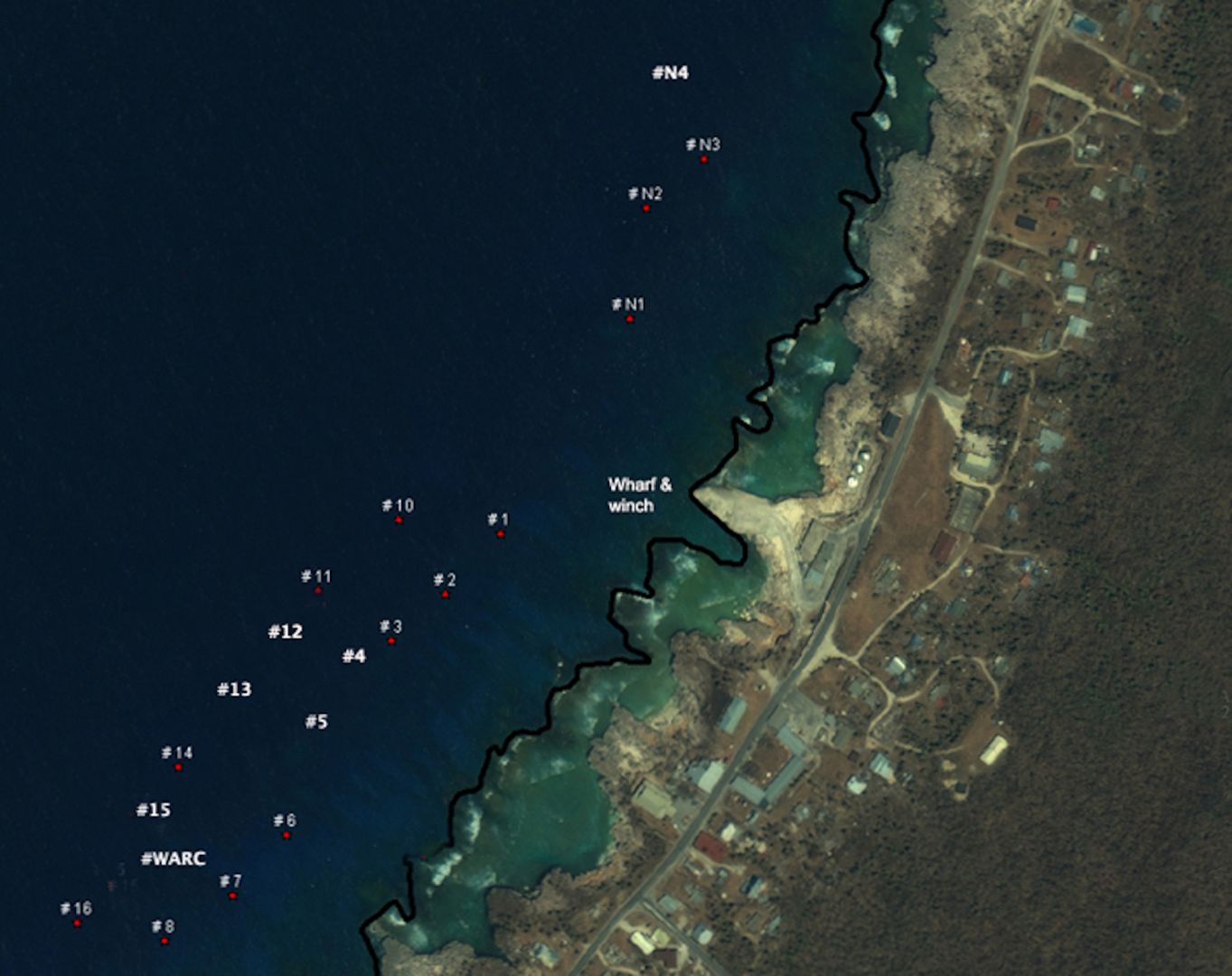 NYC have set up an interim HQ at Jenna's Restaurant in Alofi which is a 5-10 minute walk from the wharf, internet is available for crew/sailors. The Visitors Information Centre sell NYC merchandise and can arrange vehicle rental and other tours for you and your Mooring fees can also be paid there. They also have a free guide map and island guide for you there or download these from HERE.
Access to the wharf is via a lifting crane on the wharf. There is dedicated storage space for dingys. At times this area will become congested so please DO NOT leave your dingy over the access way for other boats as this area is used for launching fishing and dive boats and emergency vessels as well.
Please follow the do's and don'ts and check in procedures outlined on this site and enjoy your time in Niue.
All vessels should leave the moorings in high or strong westerly winds due to the close proximity of a lee shore. Vessels should either head to sea, hove to, or seek shelter in the lee side or Eastern side of the island.
How to Book
Moorings in Alofi Bay Niue can now be booked online. Each mooring has its own number and co-ordinates. Each mooring has been inspected and where required serviced to ensure safe anchorage is available for visiting yachts.
Moorings are NZ$30 per day, per vessel. This also includes free use of the bathroom facilities, free fresh water refills and various other services.
The vicinity where the moorings are located is a fragile recovering coral reef area, it is important to eliminate any impact while visiting.
As part of the booking process, you will initially need to provide the following information:
Arrival and departure dates

Master name

Contact details

Vessel name and length

Number of people on board

Credit/debit card details for payment



Once your booking has been successfully made, you will receive a confirmation email that will also notify relevant authorities of your arrival details. You will then be sent or can download from the website the relevant arrival documents and procedures to enter Niue.

Email [email protected] with your details
or
MOORING COORDINATES
#2 19°03.226'S 169°55.357'W
19.05376°S 169.92261°W
#3 19°03.234'S 169°55.400'W
19.05390°S 169.92333°W
#4 19°03.289'S 169°55.440'W
19.05482°S 169.92400°W Closed for Maintenance
#5 19°03.321'S 169°55.456'W
19.05535°S 169.92427°W
#6 19°03.361'S 169°55.484'W
19.05585°S 169.92474°W
#7 19°03.322'S 169°55.512'W
19.05536°S 169.92520°W
#8 19°03.375'S 169°55.517'W
19.05626°S 169.92529°W
#11 19°03.210'S 169°55.440'W
19.05350°S 169.92400°W
#12 19°03.250'S 169°55.441'W
19.05417°S 169.92402°W
#13 19°03.263'S 169°55.487'W
19.05438°S 169.92478°W
#14 19°03.292'S 169°55.505'W
19.05487°S 169.92508°W
#15 19°03.299'S 169°55.534'W
19.05498°S 169.92556°W
#16 19°03.345'S 169°55.541'W
19.05575°S 169.92568°W
#17 19°03.355'S 169°55.613'W
19.05892°S 169.92689°W Closed for Maintenance
#N4 19°03.005'S 169°55.247'W
19.05008°S 169.92078°W Closed for Maintenance
Arrivals and Departures
On Arrival in Niue
Pickup the numbered mooring you have been allocated

Ensure you have read and understood the Notice to Mariners

HERE

– and are familiar with the

Do's and Don't's for Yachties

Every yacht must contact Niue Radio on channel 16 when within VHF range. This channel is monitored 24 hrs a day and will contact Customs and Immigration with your details for your check in process. Please DO NOT come ashore unless instructed by Niue Radio.

Check-in and check-out times for immigration, customs and biosecurity are as follows:




o Monday – 9-11 am




o Tuesday to Friday – 9-10 am & 2-3 pm


o Saturday & Sunday – 9-10 am & 2-3 pm *by arrangement and subject to staff availability

Ensure you have your documentation and your vessel ready for inspection.


o Niue Vessel Report Form
o Niue Health Declaration
o Niue Biosecurity Declaration
Yachts coming onto the mooring field for shelter and repairs have up to 24 hours to carryout repairs and/or rest before they must leave or clear through Customs and pay the departure tax of NZ$150pp.

Head to the Visitor information centre, and they can help you book transport and activities on the island whilst you are here and enjoy your time in Niue.
On Departure from Niue
Ensure all mooring fees have been paid in full

Present your departure documents for clearing

Tell your friends what a great time you had in Niue – and come again!
Fees:
There are fees associated with clearance, immigration and biosecurity.
Clearance NZ$50 per vessel

Afterhours Customs Clearance NZ$20.00 per vessel. *by arrangement and subject to staff availability.

Departure Tax NZ$150 per person
o Free if staying less than 24hrs
o Free for under 12's


These Fees include:
Daily Rubbish removal (Mon-Fri) and destruction

Vessel clearing costs – government staff and vessel

Pet clearance costs

Use of winch

Wharf storage for dinghys
Other useful information
Read reports from other cruisers to Niue HERE